Located in central Virginia just north of Richmond, we are a non-profit association of beekeepers and those interested in the stewardship of one of our most important pollinators: Honey bees.
Meetings are held at 7:00 p.m. on the first Thursday of the month (except for July and December) at the Family Life Baptist Church 206 S. Washington Hwy, Ashland, VA 23005.  Map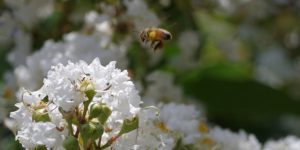 Orginally organized in August, 1981 as the Central Virginia Beekeepers' Association, the name changed to the Ashland Beekeepers Association in 2011.