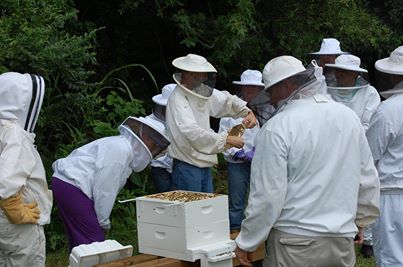 Located in central Virginia just north of Richmond, we are an association of beekeepers and those interested in the stewardship of one of our most important pollinators: Honey bees.
Meetings are held at the Hanover Arts and Activities Center on the first Thursday of the month (except for July and December) at 7:00 p.m.  "The Center" is at 500 South Center Street in Ashland.   37.756907, -77.483325  Google Maps
Anyone interested in beekeeping is welcome to attend meetings!  Our goal is to help people learn about keeping bees!    Click on the Membership tab above to join.
Our next regular meeting:
November 3, 2016 @ 7 p.m.

---
Registration ends Oct 24 !
---
Contact us at:We are also on Facebook!
https://www.facebook.com/AshlandBeekeepers