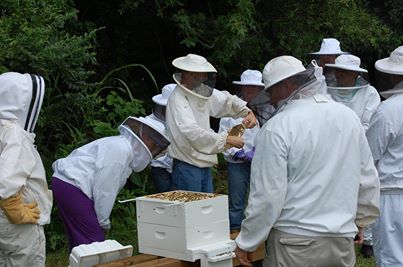 Our next regular meeting: March 2, 2017 @ 7 p.m.
Spring beekeeping course!  Register now - see BUZZINGS
Please note our new meeting location:
The Family Life Baptist Church


206 S. Washington Hwy, Ashland, VA 23005.
Anyone interested in beekeeping is welcome to attend meetings!  Our goal is to help people learn about keeping bees!    Click on the Membership tab above to join.
We are also on Facebook!
https://www.facebook.com/AshlandBeekeepers